Regular price
Sale price
$88.00 USD
Unit price
per
Sale
Sold out
Protect your countertops and add style to your kitchen with the ALOTOF Brass and Teak Trivet Pot Stand. This versatile cooking accessory is crafted from a combination of sturdy brass and beautiful teak wood, providing a durable and attractive solution for holding hot pots and pans.
View full details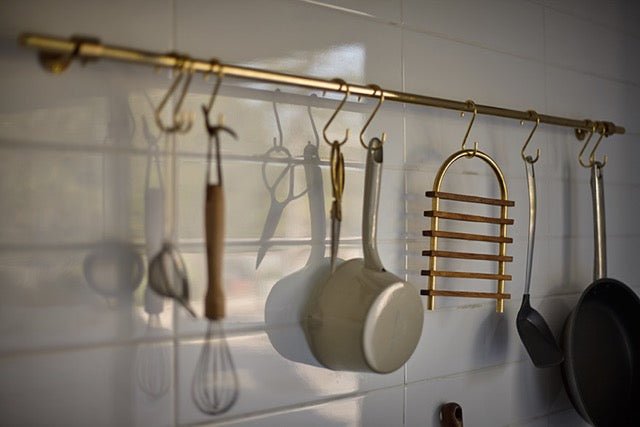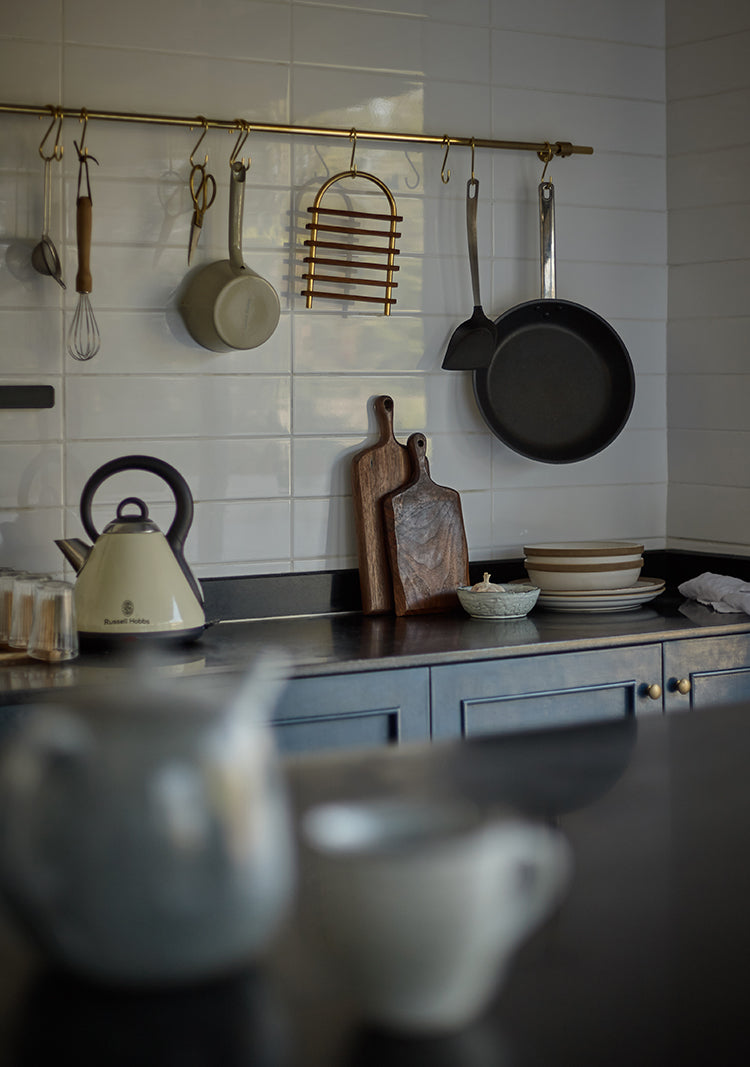 Product Details
Specification

Trivet Dimensions:

Length: Approximately 230mm (Approximately 9 inches)
Width: Approximately 160mm (Approximately 6.3 inches)
Height: Approximately 25mm (Approximately 1 inches)
Description

Enhance your kitchen decor and protect your countertops with our Luxury Brass and Teak Wooden Trivets Pot Stands. The combination of brass and teak wood adds a touch of elegance and warmth to your kitchen while providing a functional and stylish surface for placing hot pots and pans. Whether used during meal preparation or as decorative accents on your dining table, these trivets add a luxurious and sophisticated touch to your culinary space. Enjoy the convenience and beauty of our Luxury Brass and Teak Wooden Trivets Pot Stands.
Key Features

Teak Wood Hot Pad Trivet: This trivet is made from teak wood and provides a beautiful and natural surface to place your hot pots and pans.

Free Gift Wrapping: To enhance your experience, this listing includes complimentary gift wrapping, making it a perfect gift option for loved ones or as a treat for yourself.
F&Qs
Shipping & Returns

Free shipping.

Processing Time: 3-5 Business days

Etimate Delivery: 5-14 Business days

United Kingdom: 4-6 business days.

United States: 5-7 business days.

Canada 6-12 business days.

France 6-12 business days.

We accept return and refund.

Detailed refund and return policy please read return policy page in the bottom.
About us

Shop with confidence knowing that our Shopify store is operated by a registered company in the United Kingdom.


Our commitment to transparency and ethical business practices means that you can trust us with your purchases.


We take pride in offering high-quality products, exceptional customer service, and secure payment options. Join our loyal customer base and experience the peace of mind that comes with shopping with a registered company.
Adaptability to Different Electrical Supplies

Our pendant sets are suitable for UK, EU, US and Canada electrical supplies. We will send the appropriate fitting based on the delivery address provided. We are delighted to offer plug in version. Please contact us for further information.

CE/ UL/CSA Certificated

We are pleased to offer a comprehensive three-year guarantee on all our light fixtures. At our company, we prioritize customer satisfaction and the quality of our products. With this guarantee, you can have complete peace of mind knowing that your purchased light fixtures are protected against any defects or malfunctions for a period of three years from the date of purchase. Should you encounter any issues during this time, simply contact our customer support team, and we will swiftly assist you in resolving the matter. Our commitment to providing durable and reliable lighting solutions is reflected in this extended warranty period, ensuring your satisfaction and trust in our products.
Make It Yours: Personalization

Personalization Service Now Available!

Cord Length

Cord Colour

Plug in Wall Light/Pendant Light

If you would like more information about our personalized services, please don't hesitate to contact us.
Sustainable Package

♻️We care about sustainability.Our commitment to the environment is reflected in the materials we use to package your purchase. We use sturdy, biodegradable cardboard boxes made from recycled materials, and we wrap your items in biodegradable plastic that breaks down quickly in the environment.