Handblown Glass Shade
Our Handblown Milk Glass Shade is a true work of art, combining traditional craftsmanship with a timeless aesthetic. Each shade is meticulously crafted by skilled artisans, who use traditional glassblowing techniques to create a unique, high-quality piece.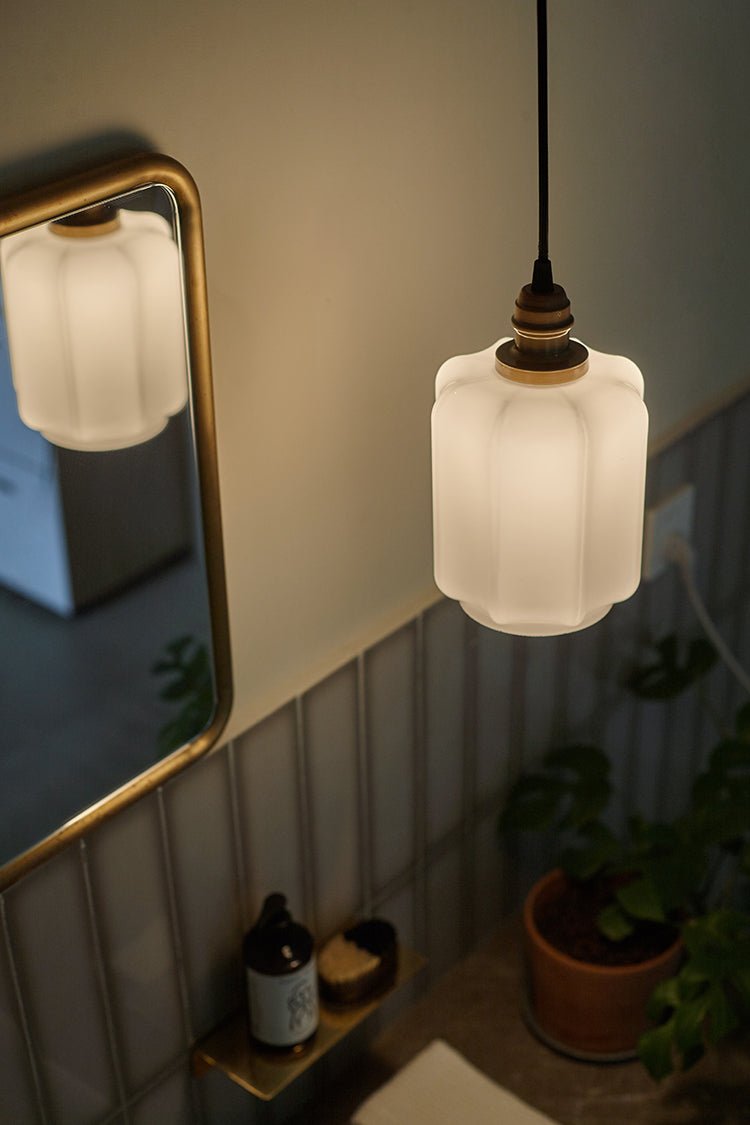 The handblown nature of the glass also ensures that each shade is unique, with subtle variations in shape and texture that add to its charm. This Handblown Milk Glass Shade is not just a lighting solution, but a piece of art that can enhance the aesthetic appeal of your home.
Brass Lighting Accessories
Our Brass Canopy is a premium feature that adds a touch of elegance and sophistication to our light fixtures. Expertly crafted from high-quality brass, it not only securely holds the fixture in place but also complements the overall design with its warm, golden hue.

The durable brass construction ensures longevity, while its classic design seamlessly blends with a variety of décor styles. Whether it's anchoring a handblown milk glass pendant light or a retro-inspired brass lamp, our brass canopy is a testament to timeless elegance and superior craftsmanship.